Thank you Mama for giving me the opportunity to live in this world. You carried me in your womb for 9 months and you took the pain of childbirth. Thank you for the love. I thank God for having you as my mother. Happy Mother's Day!

I got a tag from Sheila, author of A Blessed Life.



Share your favorite Mother's Day quotes and place your blog/name right after the piece of artwork.

1. Irresistible Fascinations / Naomi
2. Manna from Heaven / Lena
3. And Life Goes On / Lena
4. Sheng's Simple Thoughts... / SHENG
5. Pinay WAHM / Juliana
6. Teacher's Corner / Juliana
7. My World in My Own World / Shiela
8. A Blessed Life / Sheila
9. Live Love Life / Jojo

Mother's Day Quotes:
by Shirley Thomas

Cordless mom... recharge with hugs!

A real mom knows where to hunt for her missing kitchen utensils... in the sandbox.

The next best thing to having you as a mother is knowing that my children will have you as a grandmother.

You can fool some of the people some of the time, but you can't fool Mom.
Who got tagged:
PinayWife Atbp.
Imelda
Brown Pinay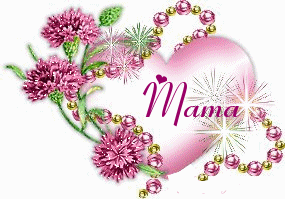 Home Page
.